Оригинальное название:
Forbidden Tales
Год производства:
2001
Страна:
USA
Порно фильм в жанре:
Feature, Plot Based, Couples
Режиссер:
Joone
Порно студия:
Digital Playground
Порно актрисы:
Tera Patrick, Aramas Feldina, Selrahc Renard, Bentan Arnegas, Vlad Benoulli, Aria Debreaux, Evan Jantz, Gunter Kellik, Villem Ojas, David Sanreth, Pilar Versac
Enter a world beyond Imagining.... In a story beyond Reckoning. From award-winning director Joone, the visual magic of Digital Playground F/X,and the sexual sorcery of Tera Patrick comes a journey beyond this world unlike anything you've ever witnessed...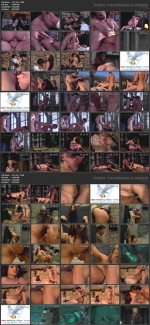 Продолжительность:
01:23:02
Язык:
Английский
Качество видео:
DVDRip
Формат видео:
AVI
Видео:
720x544, 4:3, 2374 Kbps, 29.970 fps
Аудио:
48.0 KHz, 128 Kbps (Variable), LAME3.98r
Размер:
1.46 GB