Порно фильм:
Meine Tochter die Hure / Моя Дочь Шлюха
Порно фильм 2015 годаСтрана:
Europe
Порно фильм в жанре:
18+ Teens, All Sex, European, Foreign
Режиссер:
Liselle Bailey
Порно студия:
Marc Dorcel
Порно актрисы:
Chloe Lacourt, Ella Hughes, Lea Guerlin, Emma Leigh, Ryan Ryder, Rico Simmons, Luke Hardy, Pascal White, Ben Kelly, Peter Oh Tool
Despite her young age, Lea is a real whore who knows no limits. Just like her mother... At just 19, Lea is already an expert in pleasure and a master of the art of seduction, right down to her fingertips. As soon as her fathers back is turned, she throws herself at complete strangers and shows them the extent of her lustful talents. It is impossible to resist the advances of this young woman obsessed by pleasure. Five years earlier, Lea's mother Chloe had been caught in the act of adultery by her husband. Double penetrated by two strangers right in the middle of the living room, Chloe had let loose her nymphomania in broad daylight. Now, while Lea's father has in no way recovered from this trauma, it is clear that Lea is following in her mothers footsteps... Chefs, removal men, or married men met by chance at a motorway rest stop, as soon as Lea makes eye contact with a man, her urges immediately take over and she can't help but go for it at every opportunity.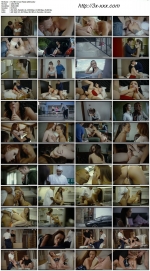 Продолжительность:
01:55:21
Язык:
French
Качество видео:
WEB-DL 1080p
Формат видео:
MKV
Видео:
MPEG4 Video (H264) 1920x1080 25.00fps 4000 Kbps
Аудио:
AAC 48000Hz stereo 73kbps
Размер:
3.19 Gb